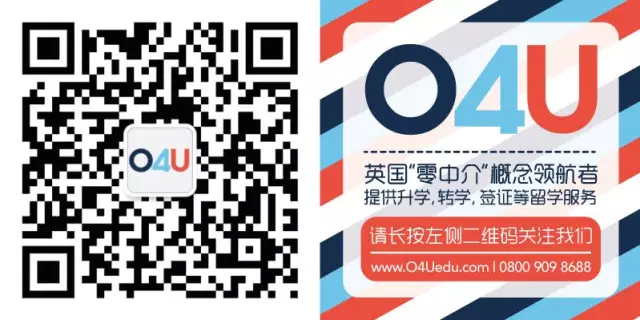 offer哥每日给您更新英国大学最新消息:
对于已经申请了爱丁堡大学童鞋们,哥提醒你需要按照下面要求给学校重新提供一份PS哦, 要不学校会使用原来的PS, 10月15日是DEADLINE,你还有4天时间。
Your personal statement (approximately 500 words in length) should show evidence that you have thought carefully about what you can bring to the programme and what impact you feel it will have on your future career.
Please ensure that you address the following issues in your statement:
– What skills, qualities and experiences have prepared you to undertake this programme?
– What value do you think you can add to the learning community as part of an internationally diverse group?
– What impact do you hope to make in your future career, and how will this programme contribute to your aspirations?
学校原文邮件如下:
————————–

Changes to admissions process

We are contacting you to inform you of recent changes that have been made to our application process as we have introduced staged applications for session 2016/17.

You will find all relevant information on how to apply on the following webpage: http://www.business-school.ed.ac.uk/msc/marketing-business-analysis/application.

Information regarding our selection and admissions strategy can be found here: http://www.business-school.ed.ac.uk/msc/marketing-business-analysis/application/selection-and-admissions-strategy.

Request for updated personal statement

You should have been notified of a change made to your application as we have requested an updated personal statement through your Applicant Hub.

Your personal statement (approximately 500 words in length) should show evidence that you have thought carefully about what you can bring to the programme and what impact you feel it will have on your future career.

Please ensure that you address the following issues in your statement:
– What skills, qualities and experiences have prepared you to undertake this programme?
– What value do you think you can add to the learning community as part of an internationally diverse group?
– What impact do you hope to make in your future career, and how will this programme contribute to your aspirations?

Actions you need to take

We encourage you to carefully read the links provided above.

We would also encourage you to review your current personal statement against these new guidelines. However, if you feel you have already addressed these points, it is not necessary to upload a new one.

Otherwise, please upload your updated personal statement by October 15th 2015 through your Applicant Hub. If no new personal statement has been uploaded by this deadline, we will review your application taking into account your original personal statement.

If you opt to upload a new personal statement, we would kindly ask you not to confirm this by email or phone, as such confirmations received in bulk will create delays in the processing of applications. The system will inform us that a new document has been uploaded on your application for you.

We believe these changes will create a fairer application process for all and we look forward to reviewing your application.

Kind Regards,

The Postgraduate Admissions Team
msc@business-school.ed.ac.uk
如何联系O4U